Fresh Fruit Halloween Snacks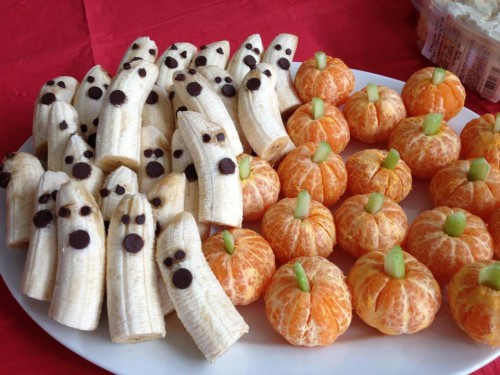 Don't want to load up your kids with all that extra candy at the next Halloween Party? This is a great alternative to all those sweet treats.
Ingredients:
Bananas
Chocolate Chips
Cutie Mandarins
Celery
Directions:
1. Cut Bananas in half
2. Using the Chocolate Chips make the faces on the bananas to create  "Ghosts"
3. Peel the Cuties
4. Cut celery into small pieces and insert into the middle of each Cutie to create the stem of the Pumpkin.
Have Fun!