FREE Nabisco Cookies At Dollar Tree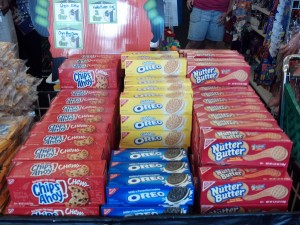 Look at what new item the Dollar Tree has to offer!  That's right, Nabisco cookies!  They are priced at 2 for $1, so if you use the $1/2 Nabisco Cookies Coupon, they will be FREE!  I found these at three different Dollar Trees today, so hopefully yours will carry them!  All the stores I went to told me they just put them out today.
**Deal Scenario**
Buy (2) Nabisco Cookies 2/$1
Use (1) $1/2 Nabisco Cookies Coupon
Final Price: FREE!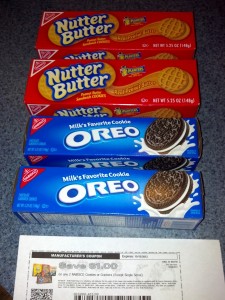 (I used 2 coupons for 4 boxes)