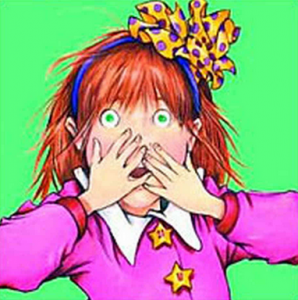 Right now you can enroll your kid in the Junie B. Kids' Reading Club to receive their own starter kit.
Each starter kit includes:
One free copy of Junie B. Jones and the Stupid Smelly Bus.
Exclusive activity pages.
A membership ID card.
To keep you connected, they will send you updates seasonally so you're in the loop about their new books, games and activities, special events, sweepstakes and more freebies. Sounds like a deal!