10 Homemade Starbucks Drinks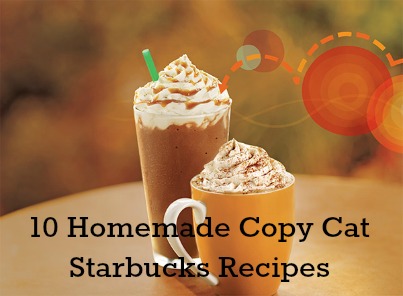 Everyone has gone through those moments of considering dropping the daily rounds to Starbucks in order to cut back on spending. Well, now you can make those tasty Starbucks Coffee Drinks at home and Save money while doing it. Check out these recipes for 10 Homemade Starbucks Copy Cat Drinks! Woo Hoo! Don't sacrafice your delicious daily cup of joe anymore!
Thanks, Frugal Coupon Living!