Sponge Balls Cheap Summer Fun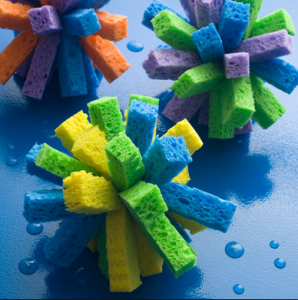 I always look for fun, easy and inexpensive things to do with the kids over the summer.  These are perfect!  You can grab the materials at your local Dollar Store or in the Dollar Bins at Target.  I made a whole bucket of them for just a few bucks and they lasted for a while.  The kids had a blast and we were able to stay cool during the sumer months.
All you need are sponges, some twine and a knife or scissors to cut the sponges with.  Then you just tie the strips together.  It's so easy and best of all the kids can help!