Herbal Essence BOGO Deal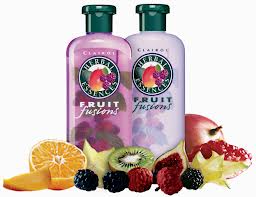 Do you remember when Herbal Essence use to look like the picture above?  I came across this picture and I had to use it.  Which bottle do you like better?  The old or the new?  Anyways, let's get down to the deal.  In the coupon insert from the Smart Source 9/16 paper there was a BOGO coupon for Herbal Essence.  If you buy a shampoo you can get a conditioner for FREE up $6.99 value!  Check out the deal you can get at Walmart below.
**Deal Scenario**
Buy (1) Herbal Essence Shampoo 10.1oz. $2.97
Buy (1) Herbal Essence Conditioner 33.8oz. $6.97
Use BOGO Coupon from 9/16 SS (Will take off $6.97 for conditioner)
Final Price $2.97 or $1.48 each!
* You may notice I used the large conditioner in the scenario.  Well, since the coupon will take up to $6.99 off, you might as well use as much of the value as you can!  You can also get the larger shampoo if you would like, I just wanted to show you the best deal to get with the coupon!