FREE Lindt Chocolate Truffles Coupon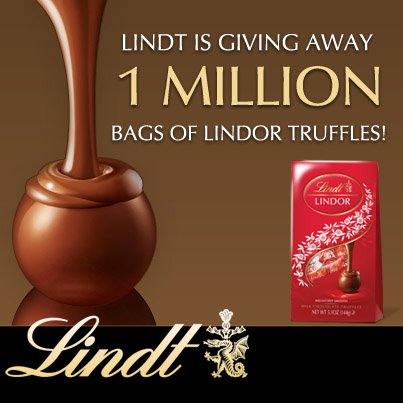 Lindt Chocolate is the best ever! With that said they are giving away FREE chocolate!  I can't think of a better FREEBIE!  Head on over to the Lindt Chocolate USA Facebook page where you can give them a "Like" to print your coupon voucher good for one FREE bag of chocolate!  This coupon will print with your profile picture on it.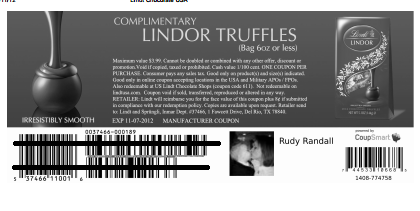 NOTE: You can only print this coupon ONCE.  It does have a print option that pops up, but only one unique code will print.  If you read my post earlier about copied coupons, this is the same thing!  Only print and use one!
Lindt Chocolate
So, what's your favorite Lindt chocolate flavor?  I love the peanut butter filled!  Although, it is getting close to Christmas time and they have the snowman balls that come out which are white chocolate filled with a milk chocolate coating.  Yummmm.  If you have never tried them before, this is the perfect time to test them!  The centers are filled with nothing but creamy goodness!