FREE 8×10 Photo Canvas
This FUN offer from Canvas People is back!  You can get a FREE 8×10 photo canvas and only have to pay shipping!  That's wonderful!  I'm sure you have some wonderful back to pictures of the kids you would like to hang on the wall.  With this offer you can those pictures made into a canvas at a great price!  These canvas photo's are great quality and you don't have to frame them because they come already wrapped!  Also, these make great gifts to family members, so think about Christmas!
Check out this cute idea I found on Pinterest.  If you want to duplicate this idea, order your photo canvas!  *Shipping is $14.95, which is a great deal for these canvases!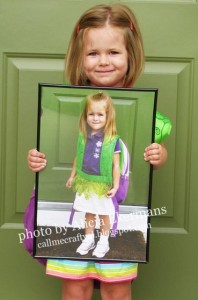 (credit: thesuburbanmom )