Flip Flops for .99 cents at Kmart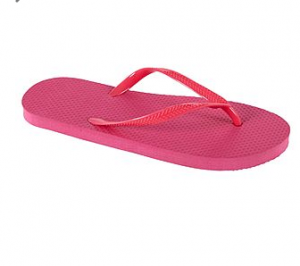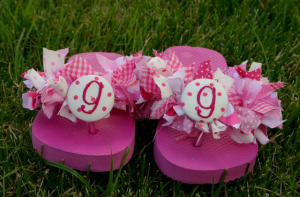 Right now you can score a great deal on flip flops at Kmart.  Look for this both online (while supplies last) and in store.  I just visited the local Kmart last night and they had tons of these.  If you are a crafty person, these are awesome to decorate!
So the deal is hot right now so hurry! Kmart has several flip flops on sale, starting at just $0.99! Head on over to Kmart and type in the name of the sandals below in the search box, then click "Search" to find the perfect pair!
Browse through all the flip flops by typing "flip flops" in the search bar. Then sort the items from lowest to highest price. This will give those that are .99 cents.  Then you can choose to ship them (not the best deal) or pick them up in store.
When you do this, basically and employee acts as your personal shopper and picks up the items and holds them for you at the layaway desk.  You just head in and pick them up!  It is super easy!  I used this service for some of my Christmas shopping and it was wonderful!