ESPN Magazine FREE Subscription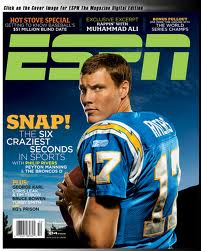 Hurry on over to Rewards Country where you can score a FREE subscription to ESPN Magazine!  I have done this deal for the past few years and love it!  Or, I guess I should say my husband loves it!  They do put out a Body Issue once a year where EVERYONE in the magazine is nude, I just wanted to share that so you are not surprised when that issue comes out.  Other than that, it's loaded with great sports articles.  This deal never lasts very long, so act fast.  This would make a great Christmas gift that would last all year long!
P.S., this came just in the nick of time because we received our last FREE issue this week!