Dropps Laundry Detergent For Baby Only $0.45 + Shipping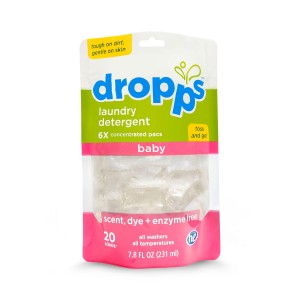 Right now if you sign up with SneakPeeq you will get a FREE $10 credit!  Just browse around their site for something around $10, so all you have to do is pay shipping!  I found these Dropps Baby Detergent 20 packs for only $10.45, so after your FREE $10 credit, they will be only $0.45!  You will pay $5.95 for shipping so your total will be $6.40 for two 20 packs of Baby Detergent.  If you have ever seen the price for Dropps in the store you know this is a great deal for 40 loads of laundry!
*To find this deal click on the 'Living' tab at the top and scroll down to the fifth section labeled Dropps.
If you are a new member you can also get this FREE leather charm bracelet!