DIY Teeth Whitening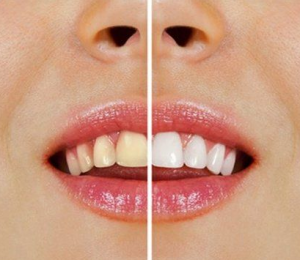 Are you a regular coffee drinker? Looking for a way to brighten your smile just a little bit more? If so, check out this awesome DIY Teeth Whitening that  you can do all by yourself without having to spend tons of money on all those special treatments. Be proud of the smile that you have and Smile bigger.
What you will need:
Hydrogen Peroxide
Baking Soda
Regular Mouthwash
Toothpaste
Directions:
1. Mix 1/2 hydrogen peroxide with 1/2 regular mouthwash
2. Gargle the mixture for a minute and rinse
3. Brush your teeth with toothpaste and baking soda mixture combined (to do this mix some toothpaste with 1 tsp baking soda, and 1/2 tsp water, mix thoroughly until you reach the consistency of a paste)
4. Brush your teeth with the mixture.
It's that simple.