DIY Coffee Mug Sweater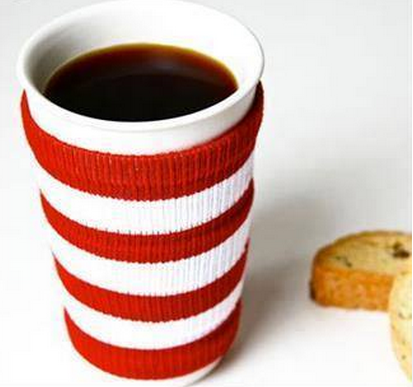 With all the warm drinks being served up because of the cold weather, check out this DIY Coffee Mug Sweater you can make to keep your hot cocoa, coffee or hot toddy a little bit hotter for longer. It is incredibly simple to do! How cute!
What you will need:
What to do:

Cut sock in desired location depending on the pattern.
Turn inside out.
Stitch together one end using your sewing kit. So the stitching will be on the inside.
Put it on your coffee mug!