Follow Me Friday: Happy New Year!
Happy New Year!  This video was intended to show you all the stores that I hit on New Years Day.  I wanted to point out all the new clearance deals and match them with coupons.  However, things did not go according to plan.  My battery dies at the FIRST store we went to.  BOO!  Oh well, I kind of summed it up in the video.  There are a few deals that I will put in this post below, so be sure to check those out.  If you have any New Years finds, please leave a comment below!
**Target Deal Idea**
Buy (2) Glade Candles $1.75 each
Use (1) $2/2 Any Glade Holiday Item
Use (1) $1.50/2 Target Glade Coupon
Final Price FREE!
Other Coupons I used:
$3/2 Aveeno Products  *This might not be available anymore, but I posted it a few days ago so you should have it!
$2/1 Aveeno Product (NLA)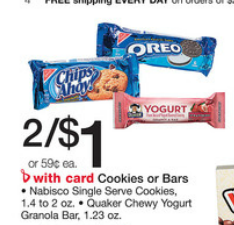 **Walgreen's Deal Idea #1**
Buy (8) Quaker Granola Bars $0.50 each
Use (4) $1/2 Quaker Products coupons
Pay $0 OOP
Get Back 500 Balance Points
Final Price $0.50 Money Maker!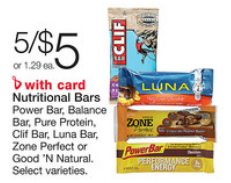 **Walgreen's Deal Idea #2**
Buy $30 Get 5,000 Balance Points
Power Bar, Balance Bar, Pure Protein, Clif Bar, Luna Bar, Zone Perfect or Good 'n Natural Bars – 5/$5.00 ($1.29 Each)
Coupons Available:
Zone Perfect Bar BOGO Printable
FREE Good N Natural Bar (up to $1.29) RP 12/31 (Home Mailer)
$1.10/5 PowerBars Printable
$1/2 Pure Protein RP 12/31 (Home Mailer)
You will actually need to figure out your own deal Idea.  You can mix and match which bars you get.  As long as you hit $30 before coupons, you will get the Balance Rewards loaded onto your card.