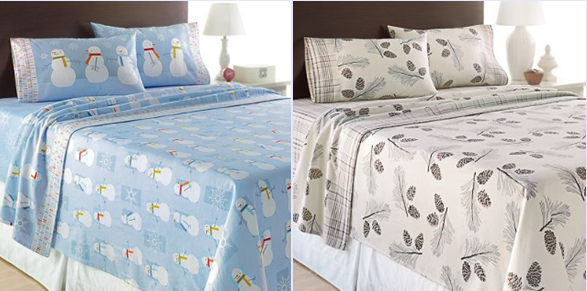 Kohl's has a new 20% off code when you use promo EXCLUSIVE during checkout.  This code is only good until 1/26, so if you need something act fast!
They have a current sale on flannel sheets that will keep you warm during these cold nights!  I love to snuggle up in a toasty warm bed, especially after being hit with freezing rain all day!  The deals that you can get on the sheets are listed below.
You can use this code on anything throughout the site and if you plan on spending $50 or more, you can also use promo code SLICKSHIP to get FREE shipping! Also, check out the TRU Party Pot 1.5qt. Slow Cooker that's on sale for $9.99.  After the EXCLUSIVE 20% off coupon code, it will be only $8!  Browse through and let us know what you find!
Thanks, Time2Save!