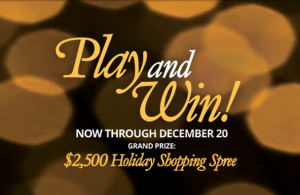 Participate in the fabulous PREIT Malls' 2013 Sweepstakes and get a chance to win one of the more than 9,200 great prizes – or even the unbelievable $2,500 Holiday Shopping Spree Grand Prize! You will get a chance to earn one promotional code per week, and the prizes will reset starting from November 15 – ending on December 13, 2013. Leave your email address on the Registration Form, and you will receive the Promotional Code if you earn it!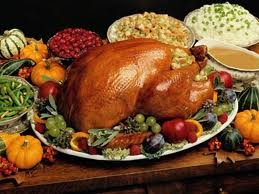 November Sale Cycle
It's a new month and with that comes new coupons and new sales! Check out the list below to see which items will be on sale this month and which items you need to stock up on.
Baking Supplies
Yeast
Sugar
Flour
Evaporated Milk
Nuts
Chocolate Chips
Cake Mixes
Marshmallows
Pudding
Stuffing
Gravy Mixes
Canned Goods
Vegetables
Canned Pumpkin
Soup
Broth
Cranberry Sauce
Yams
Frozen Holiday Foods
Frozen Rolls
Frozen Pies/Desserts
Frozen Veggies
Cool Whip
Holiday Clearance
Be on the lookout for all the Halloween clearance items.  They will go as far as 90%off!