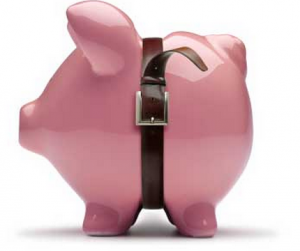 The word "Frugal" seems to be resurfacing more and more in today's society. Years ago the word "frugal" meant to go without, but in today's society it means to live a more simple life, be less wasteful with your time and money.
Families today are experiencing more strains on their bank accounts because of unemployment rates. Maybe your family is trying to use less technology and to become more environmentally friendly. Ultimately, we are all make more conscious decisions when it comes to spending our hard earned money and what we are buying in return.
Here we have put together a few simple tips on how you too can start living a more frugal lifestyle and reap the benefits of it.
You do not have to go without
When you first start to tell people that you are trying to live a more frugal lifestyle, they might snicker and laugh at you. Many will think that you should spend your money the way you want to without putting much thought into what you are purchasing.
Some people also think that because you decide to make more conscious decisions that you will be going without the things you love to enjoy in life. When in fact, it is the exact opposite, you begin to "trim the fat" and think before you buy. When you do decide to put your money somewhere, it is rewarding and you enjoy it that much more.
Declutter your home
Have you ever taken note to the pictures in magazines and on tv, do you see any clutter in the homes or rooms that they are featuring? No, because they want to create an image that everyone wants to dream of.
Clutter equals stress. Life is stressful enough you don't need to add to it. So take the time and get organized. Keep your closests organized. If you have a desk space, organize it. Get in the kitchen and clean out that pantry that is screaming at you everytime you open it.
Once you begin to de-clutter your home and your life you will be able to think so much more clearly. Just do it!
What about those special occasions?
Life goes on even though you are leading a frugal lifestyle. Birthdays, anniversaries, holidays all will continue to happen. So how do you stay frugal when you have to buy gifts year round? It all comes down to planning.
Sit down and take the time to plan out the year. Write down each month and what special occasions happen during each month that are going to require you to buy a gift or card. This will give you more of an idea of what special occasion is coming up and what you need to be keeping an eye out for when the sales are going on.
Do not wait until the last minute to buy your niece her birthday present. You have made a calendar for the whole year, so plan ahead. When the big sales are happening (they happen more than you know) get out there and buy. This will cut down your costs, save you money, and allow for you to purchase the gifts that you want to.
Again, because you live a frugal lifestyle does not mean you have to go without. These are just a few ideas on how to begin your frugal lifestyle journey. Keep it simple and you will be rewarded in your efforts.
Guest Post by Michelle B. Author Mama B.'s Recipes