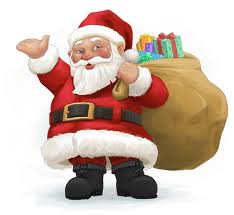 December is a month of rushing around to make sure you get everything on your Christmas list.  Don't be so blinded by all the fanciness that you spend too much and don't pay attention to sales.  They will be current all month long!  In fact, you should be able to score some really FUN deals if you pay attention. So many in fact, that you might need to stock some away for next year!  I do!
Food Sales:
Egg Nog
Deli Platters
Instant Potatoes
Gravy mixes
Frozen Rolls
Frozen pies
Cranberry sauce
Jello
 Flour
Sugar
Butter
Cream
Cake mix/Brownie mix
Muffin mix
Pie Crust
Whipped cream
Broth
Condensed milk
Also, everything Thanksgiving will be on clearance.  Look through it, because you will be surprised what you can use for Christmas!
And, of course be sure to hit the stores that day after Christmas with your coupons in hand.  Everything will be marked at least 50% and when you add coupons to the mix, you can score some great deals!