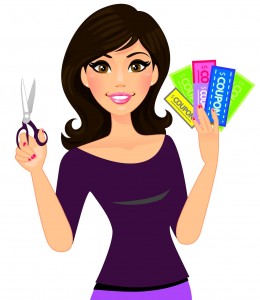 Coupon Class
I am so excited to announce this next coupon class! This will be the last one in my current hometown, so please join!  Please head on over to the Facebook Event page and RSVP, or if you don't have a Facebook account just leave a comment below that you will be attending.  Bring your friends and since this is such last minute, please spread the word!  Let's have FUN!
Location:
Las Lamas Mexican Restaurant
686 South Main
Swainsboro Ga 30401
Time:
8pm until we're done!
In these classes I will go over these coupon basics:
*Where to find coupons
*How to organize coupons
*Coupon etiquette
*Local stores & their policies
*How & When to get the BEST deals!
This is just a small part of the class.  I will jam pack your brains full with information!  This class will be FUN and fast paced, especially since I have so much information to share and not near enough time to share it all!  So, be ready!  If you are new to coupons, or even if you have been using coupons for a while, I want you there!  The more people we have, the more variety of questions I can answer!  You are welcome to bring anyone with you!
Did I mention door prizes?  I always have goodies to give away, so don't miss out!
Childcare will not be provided unless you want to watch mine too.  ;)
ATTENTION-Are you not able to attend because of location?  I will gladly bring the class to you!  Just fill out my contact information and we can set up a class in your area!