Apply To Host A Shutterfly House Party

I know you guys have heard me mention hosting House Parties before.  One let me say that I just finished one over the weekend and it was a blast!  If you don't know what a House Party is, let me explain.  House Party is having several different parties all the time.  They are constantly choosing new people to send products to and throw a party with them.  So, a few weeks ago I applied to host a Fisher Price House Party.  I was just hoping that one of my readers would get picked.  But, I got picked along with one of my readers!  They sent me several Fisher Price toys, party favor bags, and of course COUPONS!
House Party Time!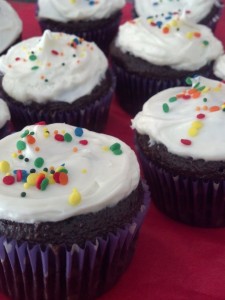 The first thing I did to get ready for my House Party was make treats!
Then of course the kids helped daddy put the toys together!
After everything was ready, we had our friends over to play with the new toys!
Hosting your own House Party is very simple.  First you need to apply and get approved.  Once you are approved to host the party, House Party sends you everything you need for the party!  Just follow the instructions, and you will have FUN!  House Party is completely FREE!  Today you apply to host a Shutterfly House Party.  Like I mentioned earlier, they always have several parties going on at one time, so once you apply for the Shutterfly party, you apply for more!  There are also steps you can take to increase your chances!
What the Shutterfly House Party will include:
15 Brochures with promo codes for:

1

FREE

8×8 hard cover photo book
10 free personalized holiday cards

Holiday card samples
A DVD with inspiring customer stories
Balloons and more!