Amazon: The Avengers Toys Coupons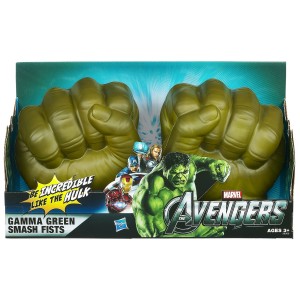 So, my husband had to run out to the store on his lunch break and grab a few items. He told me what he was getting so I rounded up a few coupons for him.  When he got home I realized he left the coupons on the counter but still purchased all the items!  I brought this to his attention and he diverted the conversation by telling me he picked up a Red Box movie. And no, he did not use a coupon code for that either!  Oh well, sometimes you miss out on saving a few bucks.  He did however bring home the new Avengers movie and it reminded me of a good deal I saw on Amazon.
Amazon has the Gamma Green Hulk Smash Fists
 for $16.96 with FREE Amazon Prime Shipping.  But wait, it gets better.  Right under the price there is a $5 coupon you can clip which will bring the total down to $11.96 (Reg. $29.99) They also have the Avengers Electronic Iron Man Mask
 for $16.96 and you can use the coupon for that item as well bringing it down to $11.96.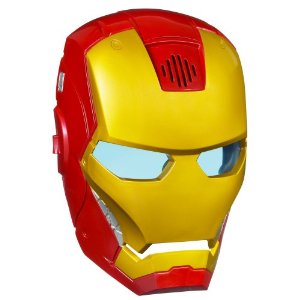 (Thanks, Enzasbargains!)