10 FREE Cards At Walgreen's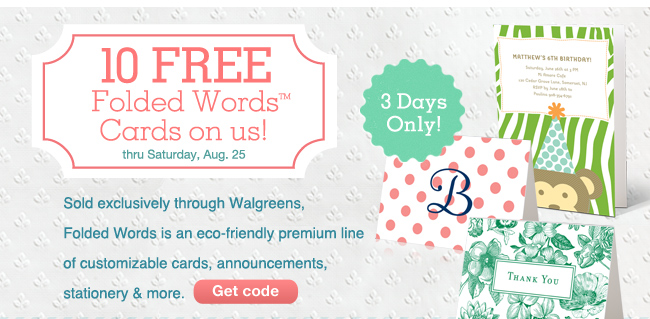 Hurry over to Walgreen's Photo where you can order 10 Folded Word Cards for FREE!  When you click on the promo, it will take you to the Folded Words website where you can design your cards.  After you customize the cards you want, just use promo code 10THANKS to get the deal.  This could be a great way to make your own Thank You cards, birthday invites, or Just Because notes!  Get creative and have FUN with it!  This deal is good until Aug 25th.
*The site is running slow right now.  You might want to wait until less people are trying to get the deal!